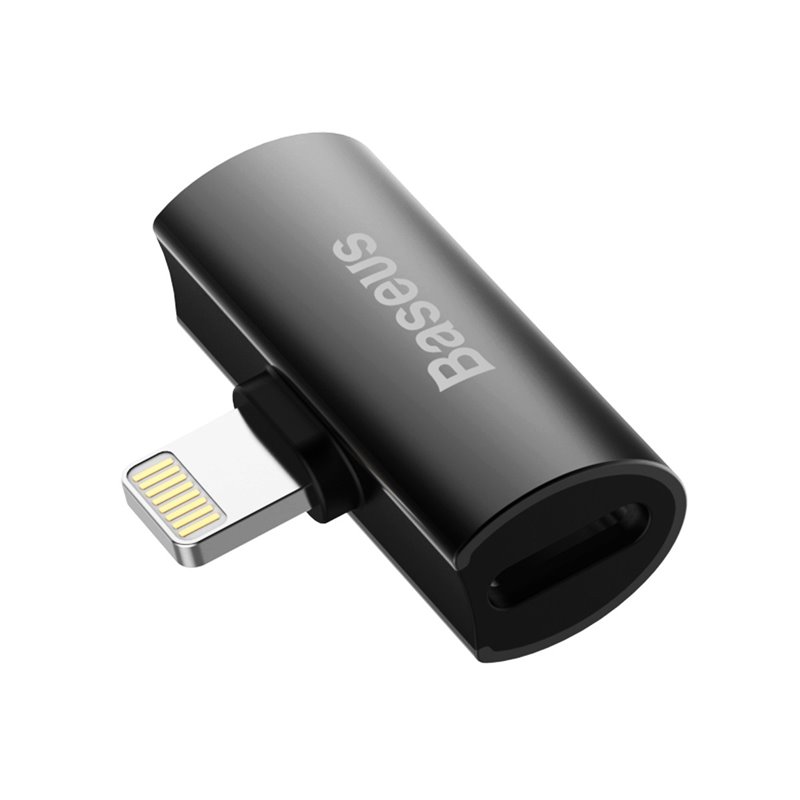  
Baseus L46 adattatore Lightning maschio a Dual Lightning femmina
Shipped within 2 working days
Un mini adattatore audio con un singolo connettore Lightning maschio e doppi ingressi femmina. Ciò consente di caricare il telefono mentre si ascolta la musica o si effettuano chiamate tramite gli auricolari.

Secure purchases
SSL certificate, secure payment process.

Delivery policy
We entrust your purchase to referenced national couriers with tracking

Return policy
Assistance center available for any after-sales problem.
Il convertitore audio L46 dispone di una singola interfaccia iP maschio e due interfacce iP femmina. È ultra piccolo e leggero (solo 8 g!) Rendendolo l'accessorio portatile perfetto.
L'L46 è stato progettato per superare i limiti presenti con i modelli di iPhone più recenti, che non hanno più una porta per auricolari designata.
In Baseus sappiamo che a volte potresti dover caricare il tuo dispositivo ma hai anche il desiderio di ascoltare la musica. Uno scenario classico potrebbe essere quando sei in viaggio: colleghi il tuo iPhone al Power Bank per la ricarica, ma poi non hai più una porta lightning gratuita per gli auricolari.
L'L46 ti offre la possibilità di convertire la tua singola porta Lightning in una doppia porta Lightning. Una volta collegato, hai due porte disponibili: una per la ricarica e una per ascoltare musica o effettuare chiamate.
Design da maschio singolo a femmina doppia
Audio ad alta fedeltà, chiamate vocali e ricarica
Collega e usa
Costruzione di levigatura fine in lega di alluminio - antiruggine
Il connettore a gradini consente l'uso con la custodia
Corrente 2A
Quattro splendide opzioni di colore
16 other products in the same category:
No customer reviews for the moment.