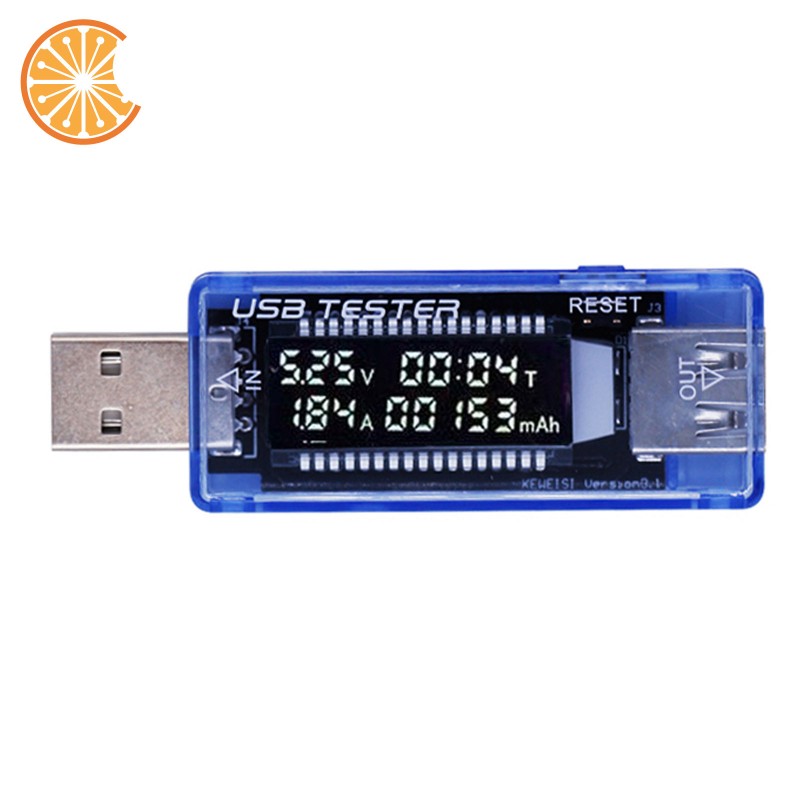  
USB TESTER 3 in 1 - display Amper Volt timer mAh calcolo capacità batteria
USB TESTER 3 in 1
1 porta USB - display Amper, Volt, timer, mAh

Secure purchases
SSL certificate, secure payment process.

Delivery policy
We entrust your purchase to referenced national couriers with tracking

Return policy
Assistance center available for any after-sales problem.
USB TESTER 3 in 1
1 porta USB - display Amper, Volt, timer, mAh
Questo Tester può misurare la tenzione di uscita della porta USB di dispositivi e apparecchiature ausiliarie, Plug and Play...Può essere usato in fabbriche, laboratori per raggiunger un obbiettivo di tensione e corrente grazie alla nuova generazione di chip doppio ciclo di conversione IC, con una precisione bandgap di riferimento, precisione gamma, prestazioni stabili e affidabili, anti-interferenza, resiste ad alte temperature, carichi di tensione...Tramite la presa maschio USB del tester si può visualizzare sul display il voltaggio in tempo reale di una fonte di alimentazione quali adattatori da rete, power bank, prese USB di computer o tramite adattatori o cavi anche a qualsiasi punto del circuito. Contemporaneamente se si collega un dispositivo alla presa femmina del Tester avremo visualizzato sul display: - Amper (in tempo reale) - Timer da 0 minuti a 99 ore - mAh accumulati Per esempio per sapere quanto tempo impiega una ricarica completa di una batteria (cellulare, powerbank, ecc..) potremmo sapere anche con quale voltaggio, con quanti Amper e in totale quanti mAh saranno trasmessi dalla fonte (es. adattatore da muro) alla batteria (es. di un cellulare o power bank). Utile anche come verifica della capacità in mAh di una batteria o powerbank. Per testare cavi e adattatori.     
SPECIFICHE TECNICHE
Dati su Display: Voltaggio, corrente, Timer, mAh
Input USB
Bottone di reset                
Facile da usare, compatto e facile da trasportare, non richiede alimentazione supplementare
campo di misura tensione Volt: 4V-20V (1% accuratezza)
campo di misura Corrente: 0-3 A
campo di misura capacità batteria: 0-99999mAh
Timer: (0-99 ore)
il Timer e la capacità batteria ha memoria anche in power off
Temperatura di lavoro: 0-60°
precisione: Tensione 10mV - Corrente 1mA
errore: tensione +- 1%  corrente +- 2%
fondo scala: 200mV
peso: 25g
Dimensioni: 7.3cm*2.3cm*1.35cm (LXWXH)
1 other product in the same category:
No customer reviews for the moment.