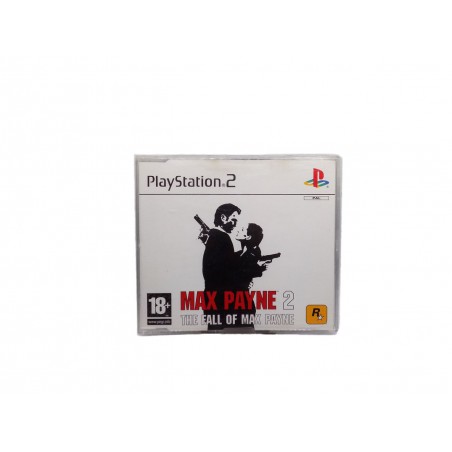  
Max Payne 2: The Fall of Max Payne Playstation 2 Promo press version raro rockstar games

Secure purchases
SSL certificate, secure payment process.

Delivery policy
We entrust your purchase to referenced national couriers with tracking

Return policy
Assistance center available for any after-sales problem.
This is PROMO version used for the presentation of the game to retailers and the press BEFORE the official release of the game in 2003.
MAX PAYNE HAS TURNED 20 YEARS IN JULY 2021
Unique (few surviving copies) Rare collectible, game that made history essential to close a collection on Max Payne PS2 video game
Max Payne 2: The Fall of Max Payne is the second game in the Max Payne 2 developed by Remedy Entertainment. It follows Max Payne, who, tired from his last ordeal in the first game, is thrown yet again into a series of events in New York City that play out tragically for everyone involved.
After investigating a series of murders by a group of contract killers known as the Cleaners, Max Payne runs into Mona Sax, assumed dead, and soon finds out that she is the prime suspect in the murder of a United States Senator. The two of them investigate further into the case and find out who is after the both of them and why.
Max Payne 2: The Fall of Max Payne

Developer
Remedy Entertainment
Genre
Third Person Shooter
Platform
Microsoft Windows
Xbox
PlayStation 2
Release Date
Microsoft Windows
NA: 14 October 2003
EU: 24 October 2003
WW: 4 January 2008 (Steam)

Xbox & PlayStation 2
NA: 25 November 2003 (Xbox)
NA: 2 December 2003 (PS2)
EU: 5 December 2003
WW: 27 April 2009
4 other products in the same category:
No customer reviews for the moment.